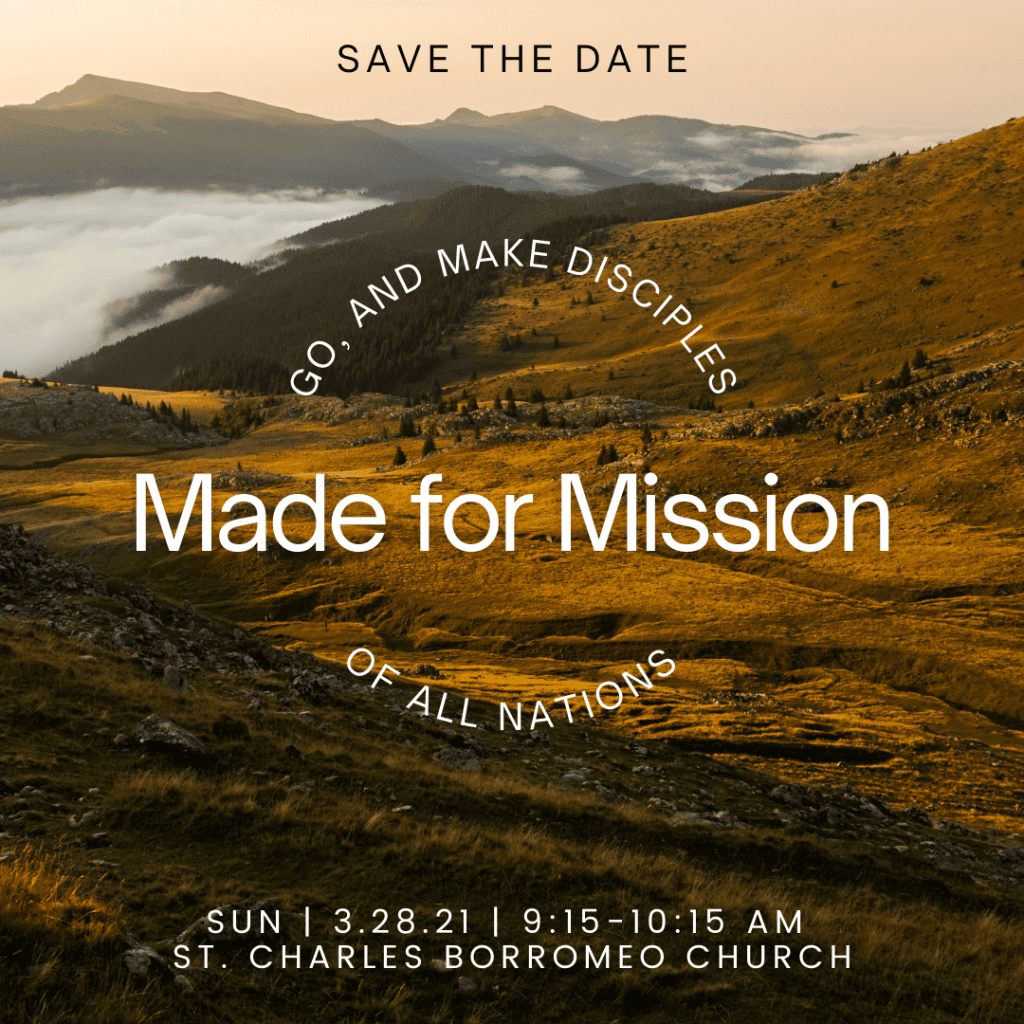 On March, 28th from 9:15 – 10:15 AM, we will have the final session for Family Catechesis this year. Please ensure that you do not miss this final session.
This final session will begin promptly at 9:15 AM in the Gymnasium with family and community prayer. Our youth, from Pre-K to grade 12, will be released to their catechists for a short lesson that meets the needs of their particular age group, and the adults will remain in the gymnasium to dive into Mathew 28:18-20. Your children will return to the gymnasium before 10:15 and we will finish with family and community prayer.
If you have younger children, we have added a Pre-K catechism class so that all of our families will be able to participate.
Please RSVP so that we can fully accommodate all the families and age groups. CLICK HERE TO RSVP