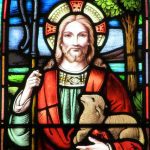 "Let the children come to me; do not prevent them, 
for the kingdom of God belongs to such as these."

-Mark 10:14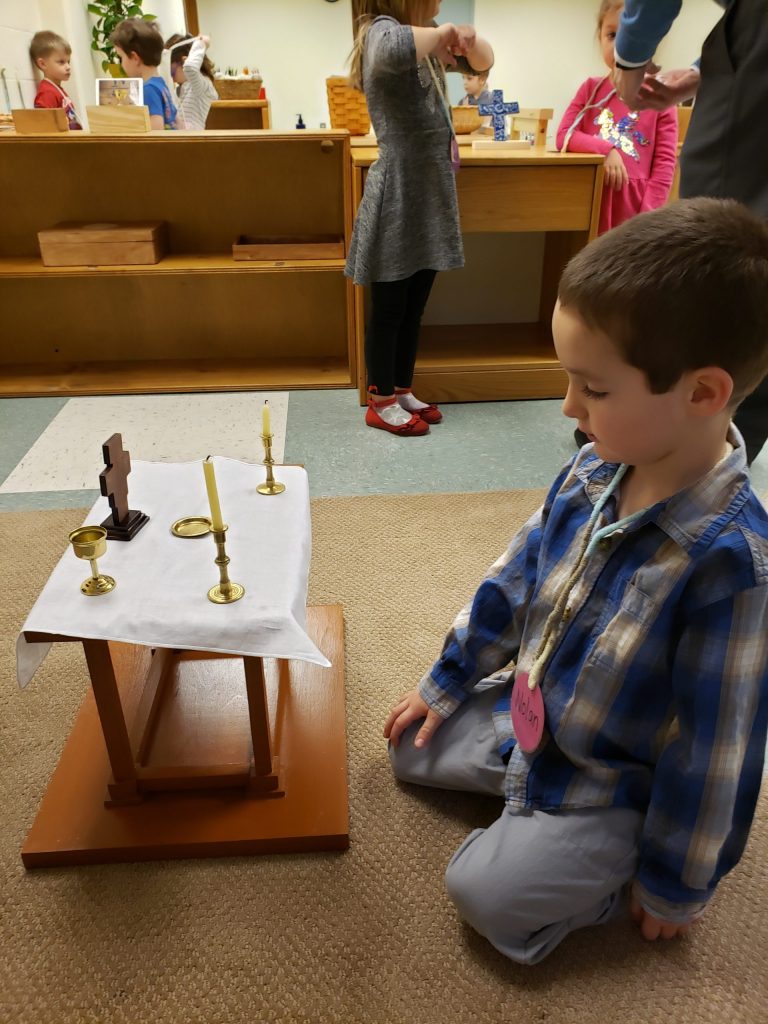 Catechesis of the Good Shepherd (CGS) is a Montessori based religious education program for preschool. It was developed in Rome by Sofia Cavaletti and Gianna Gobi in 1954 and has since expanded worldwide. The program's approach to teaching is not to have the child sit, listen and watch, but to understand our faith through touch and action. The children have a hands-on experience completing their "work" in the atrium. The atrium is a special room that is prepared and filled with learning materials that help the children begin to learn the mysteries of God in a way that supports their natural senses of wonder. Catechists demonstrate various presentations to the children about important Bible stories and the liturgy, and the child is then able to reenact and practice those presentations to discover their deeper meanings.
All catechists of CGS go through a formation process that includes ample theology, an understanding of child development, and the Montessori method. We welcome anyone who might be willing to become a catechist or would like to serve in the atrium as an assistant to the catechist.
The Catechesis of the Good Shepherd was born from the joy of the children in their encounter with God and lives in being nourished by this joy. It has also been observed that children of the same developmental stage even though belonging to different cultural backgrounds, respond to certain elements of the Christian message in the same way. Over time through being with children in a specially prepared environment called an atrium, observing and listening to their responses, scriptural and liturgical themes developed that most resonated with children's religious needs according to their age levels. Thus, the Catechesis of the Good Shepherd divests itself of any strictly scholastic character, so as to become an experience of life, education in faith, and a celebration of the encounter with the Father, in listening to Jesus, the one Teacher, and in obedience to the Holy Spirit. Catechesis of the Good Shepherd meets weekly, class day/time TBA.
Registrations are now open! You can register and pay online, or print off a paper registration and return it to the office. Online Registration must be completed in full including full payment. If you would like to do a payment plan or request a scholarship please complete a paper registration. The Welcome Letter and Calendar are included in the downloadable Registration Packet. Please review before completing online registration
Click here to download paper forms
To Learn more about how St. Charles is protecting our youth, click Here!