The Eucharist is the source and summit of the Christian Life"

-CCC:1324
At St. Charles Borromeo, we begin instruction for First Holy Communion and First Reconciliation in the second grade. These instructions are offered through attendance at St. Charles School or through our Family Formation program. Family Formation registration can be found under our "Kids & Students" tab and clicking on (K-5th) Family Formation. Sessions are held from 9:00-10:15 am on the first and third Sunday mornings of the month, right between our morning Masses.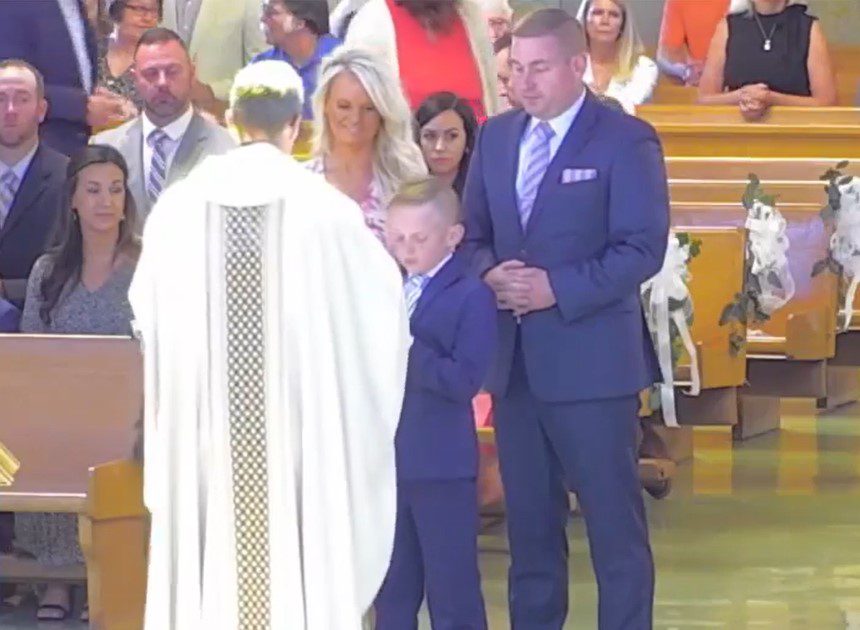 Parents should sign the child or children up for First reconciliation/First Communion if they meet the following requirements:
The child is baptized.
A copy of the child's baptismal certificate is on file either here at the church or at St. Charles Catholic School.
The child is enrolled in Family Formation or in a Catholic school where they are getting proper instruction.
The child has reached the age of reason, usually 7 years old (2nd grade).
The child attends weekly Mass. Attendance of weekly Mass is an integral part of the preparation process for the sacraments. Mass is where we have our most intimate encounter with Jesus Christ. Let's be sure our children experience this every week.
Parent(s) and child attend all meetings and retreats.
Parent(s) and child follow up with discussion of lessons at home. Parents are a child's first and best teacher and primary example of the Catholic Faith.
If your child is baptized, but through another Christian faith, please let us know if there was a profession of faith made along with the name of the Catholic church and date of the profession. If there has not yet been a profession of faith, please contact Melody Kearns, Family Formation Coordinator at 419-228-7635 and she will help you through the process.
If your child/children is ready to begin preparations for First Reconciliation and First Holy Communion, please begin the process by filling out this online information sheet.
23-24 First Communion Calendar