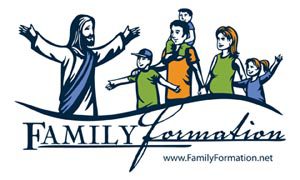 Welcome!
Dear Parents of Children in Grades K-5,
Welcome back to our returning families and an even bigger welcome to our new families who will be joining us for the 2022-2023 year! I hope that your summertime has been filled with many opportunities to be refreshed in your friendships, family bonds, and especially your faith!
Many thanks to the families who took part in Family of Faith Formation last year and offered their feedback and input. We have used their response to help us shape our 2022-2023 offering of spiritual formation and religious education for children in grades K-5 who do not attend a Catholic school.
While retaining the Family Formation model, we have made some important changes for this year:
We normally meet on two Sundays of the month, but at a different time. This year we will meet 9:15 am – 10:15 am (between our two Sunday morning Masses). We expect that families will normally participate in either the 8:00 am Mass and then come to the catechesis or join us for the catechesis and then take part in the 10:30 am Mass.
The format for our gatherings will be different. The children will be separated by grade level with catechists. The parents will also meet at the same time as the children. They will be nurtured in their faith and will also be given materials for the upcoming weeks of catechesis in the home.
The materials are also changing. While the Sophia Institute materials were solid, many of you expressed your difficulty in using them in an engaging way with your children. We are moving to a different publisher (Family Formation.net) that is still solidly rooted in our Catholic faith, but with a much longer history of family catechesis and drawing on more input from parents when developing the materials.
The approach has also changed. The materials from last year were based on a focused approach using just one pillar of the catechism. Last year it was "Prayer." Our materials this year will be rooted in the liturgical year and will draw from all four pillars of the catechism throughout the entire year as we move through the liturgical seasons and Sunday readings.
Our first Sunday Session will be September 18. Between October and April we will normally meet on the first and third Sundays of the month. Due to holidays, there are a few exceptions to this. A complete calendar will be shared upon registration.
In addition, we have scheduled a Welcome Back Gathering on Tuesday, August 30th from 6:00 – 7:30 pm. Please RSVP and register for this event by August 22, 2022. We will include dinner and you are welcome to bring any younger or older children in the family along with you.
This special gathering will be a chance for us to reconnect after the summer and before we get another year of Family Formation underway. It will also be an opportunity for us to share more about changes to the format and structure of the year and to onboard our new families beginning just this year.
Sincerely in Christ,
Fr. Kent Kaufman, Pastor
Melody Kearns, Family Formation Coordinator
---
---