Edge is our Jr. High Youth Group and primary catechesis for middle-schoolers in grades 6-8 for those not attending Catholic school, and supplementary for those who do. However, you do not have to be Catholic to join in, just come with an open heart for Jesus and an open mind to grow in faith. Our youth participate in activities, enjoy engaging presentations, make it real in small groups and pray together as a community. Our nights are facilitated by a trained Core Team dedicated to helping our middle-schoolers find their own faith through the Gifts of the Spirit and helping them grow through sharing experiences and example.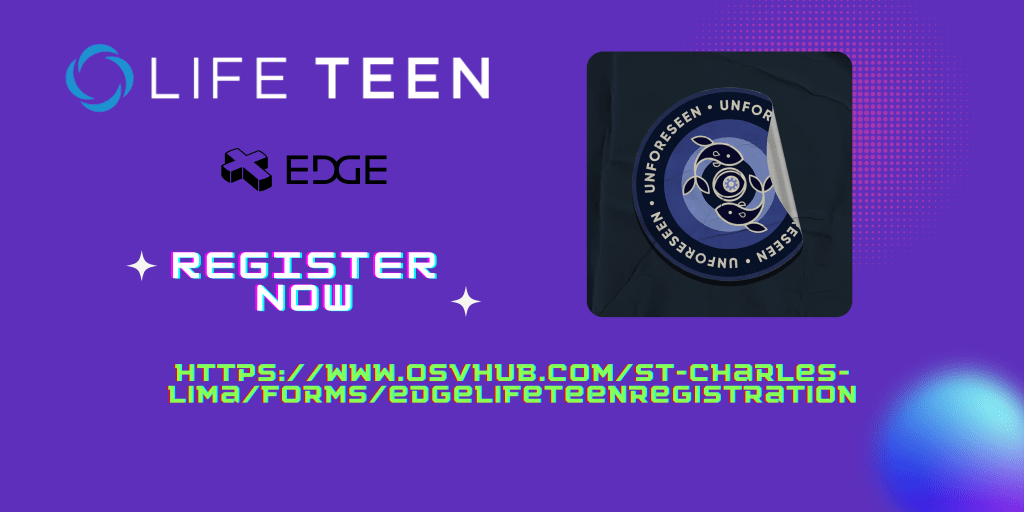 Dear Parents,
It's hard to believe the summer is over already. Hopefully everyone had a great summer is and ready to get back into the swing of things with school. Life Teen will be starting back up in September, but you can start the registration process now, by clicking on the link below. This year we will be having Life Teen each week starting with the Fall Kick Off on September 18th (more to come on that later). The nights start with Mass at 5:30, dinner at 6:30, with programming to follow. We will end the night at 8:30 p.m.
To learn more about how St. Charles is protecting our youth, click here!