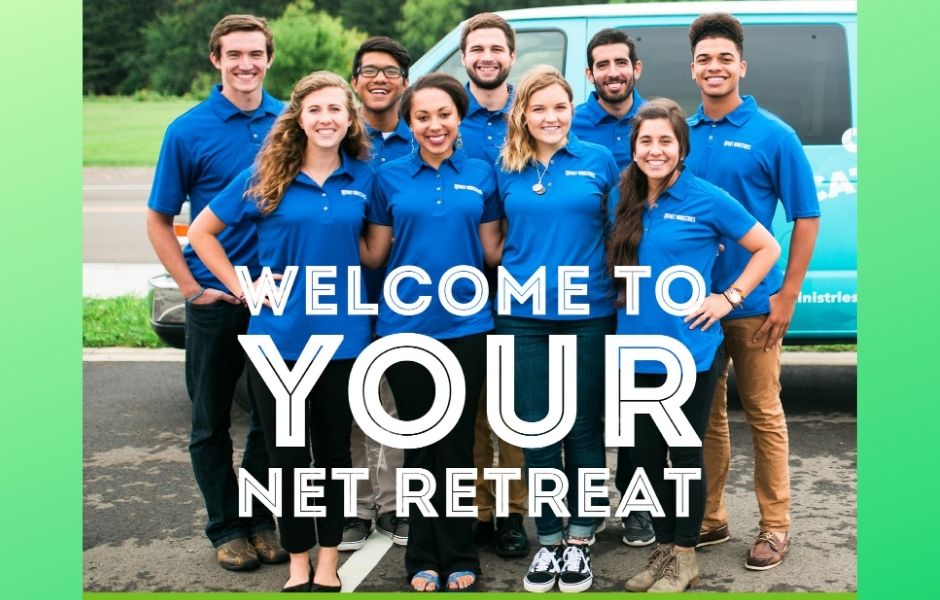 What is a NET Retreat
NET Ministries is an international youth ministry that challenges young Catholics to love Christ and embrace the life of the Church. Each year, they conduct over 1,000 youth retreats across the U.S. ranging in length from 4 hrs. to 3 days. The goals of a NET Retreat are to help young people understand and accept God's unconditional love for them, to offer the faith of the team members as a witness to the youth that faith in God is a desirable, acceptable, and exciting part of their lives, and to encourage young people to grow in their commitment to Jesus Christ and his Church.
They are coming here to St. Charles!
This year we have invited the NET team to St. Charles for our Confirmation retreat to help them have a one-on-one experience with the Holy Spirit and see first hand God's unconditional love for each individual. We are pleased to announce that they have accepted our invitation and will be coming to Lima this March 17, 2021 for a retreat in the church from 8am-4pm. This is for all of the 8th graders preparing for Confirmation as well as our non-Catholic 8th graders attending SCCS.
How can we make them feel welcome?
The NET Team, who are comprised for the most part of young adult volunteers between the ages of 18 and 28, will be arriving on March 15 and will be housed in our Church's lower level for the duration of their stay. Although they will have with them all of their own bedding, everything they bring with them on their 9 month tour pretty well fits into a single suitcase. We are asking that our parish families provide a few necessities and creature comforts for our guests while they are in our care. This is especially important since they will not be housed in personal homes.
Here is what we could use some help with:
toiletries such as shampoo, conditioner, body soap, ect. for showers and other musts
snacks for extra energy
meals brought in to the church
The use of air mattresses (need 14) equipped with a fitted sheet.
Someone to take care of any laundry
and of course, donations are always appreciated. The amount charged for a Net retreat is about half of it's cost.
If you would like to help support these young people as they support our youth, for us to see what is covered for them and what still needs doing, please register your commitment here.
Thank you for your support!