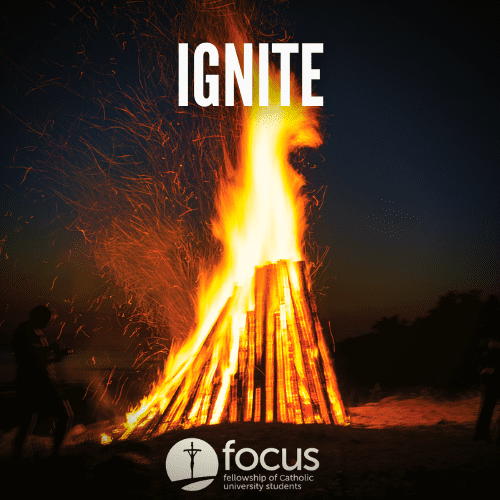 Are you a teen and ready to dive deeper into Scripture?
Then Ignite is for you.
The Ignite series is a 4-part Bible study series by FOCUS that will ignite and introduce you to diving deeper into Scripture. Each FOCUS Bible Study series is an opportunity to grow in authentic friendship, encounter Christ in Scripture, engage in meaningful conversations, and learn more about the faith and how to share it with others.
Every week you will gather together on Tuesdays from 7:00-8:00 pm for fellowship, prayer, reading Scripture, and discussion of what you have read and how it applies to your life.