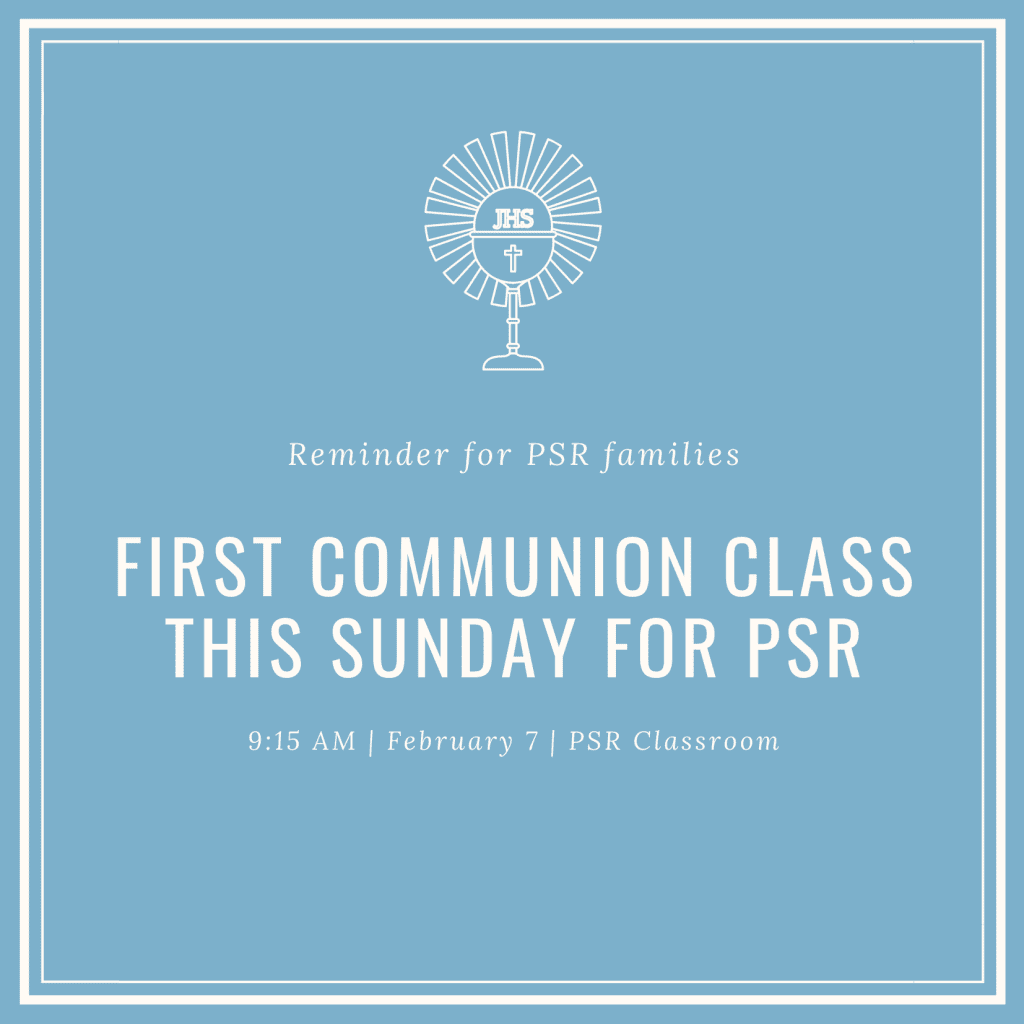 What: PSR First Communion Class #4 of 4
When: 9:15-10:15am, Feb. 7, 2021
Where: In your child's PSR classroom
Hopefully everyone was able to complete lesson 3.5 that went home after our last class and that the kids are doing well learning their prayers from their prayer booklets that were sent home at the beginning of the year.
Please remember to wear your mask at all times.
If you are participating remotely, you can pick up your materials in the Gathering Space during any one of the weekend Masses, at the office during normal business hours, or you may print them at home. To download the materials at home, click here.