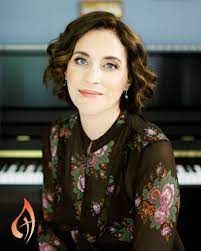 Sarah Hart Retreat (Saturday, Jan 21 at 10:00 am) and Concert (Sunday, January 22, at 6:00 PM)
ABOUT THE RETREAT – DAUGHTERS OF GOD:
In this retreat for women, Sarah will guide participants in taking an in-depth look at that lives of eight women of scripture, Four from the Old Testament and four from the New Testament. We see the experiences of women from thousands of years ago meet our own modern-day journey.
ABOUT THE CONCERT:
Join Grammy –nominated composer and musician, Sarah Hart, for an evening of music and storytelling.  Sarah uses her dynamic energy, sense of humor, and deep faith in sharing messages of hope and God's unwavering love.