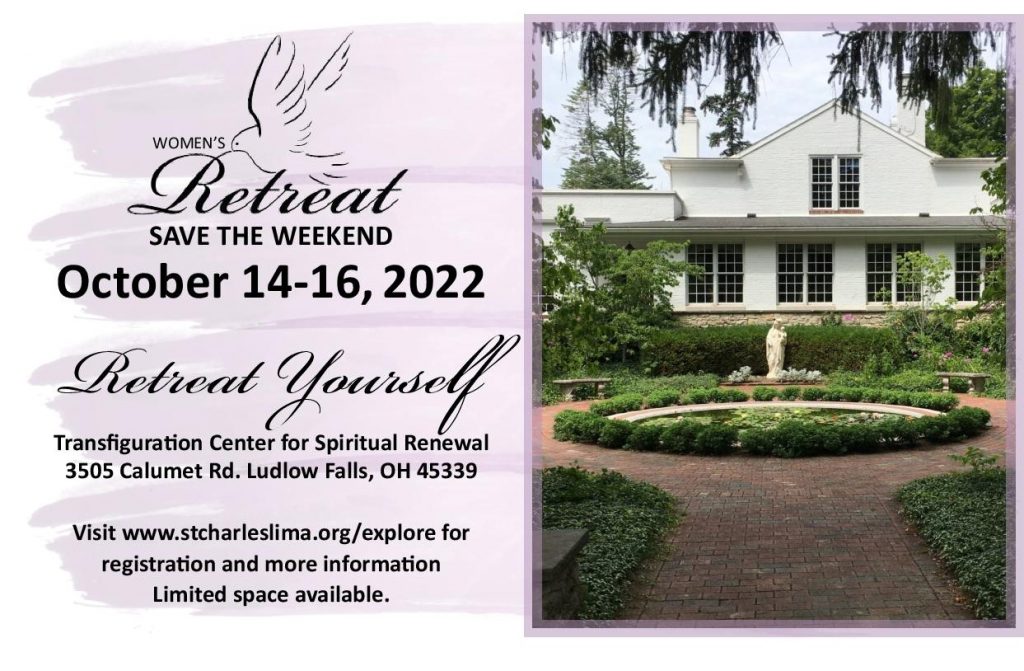 Are you restless? Take time to
"Retreat Yourself" and reflect on
your relationship with God. Our St.
Charles Parish Women's Retreat will
provide that much needed time to
feel God's love. Join together with
t h e wo m e n o f o u r C at h o l i c
Community as we, through the
grace of God, discover our path
forward as disciples.